Team Members
Miye Fonseca, PT, DPT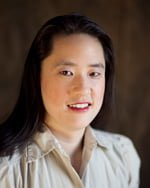 Miye Fonseca, PT, DPT, is a licensed Physical Therapist. She was in the first class to graduate from the #1 ranked Physical Therapy Program at the University of Southern California. She has worked in various Orthopedic settings and has experience with many different diagnoses from surgery, sports and work injuries. She has worked successfully with various age groups ranging from children through seniors.
Miye is passionate about helping people return to their optimal and everyday life activities. Her genuine enthusiasm, combined with her expert knowledge and sincere desire to help others through education and active participation results in a unique whole person treatment. She works with clients to tailor the treatment specific for their needs and guidance to better them for a healthier lifestyle.
She also maintains a blog that provides neck exercises to help with better posture. She believes helping people online can provide access for everyone at any time.
Karen Iwanaga, PT, DPT, CSCS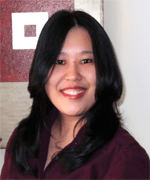 Karen Iwanaga, PT, DPT, CSCS is a licensed Physical Therapist who graduated from the #1 ranked Physical Therapy Program at the University of Southern California in 2008. While at USC, Karen gained extensive research experience having worked at USC's Musculoskeletal Biomechanics Research Laboratory. Her research examined lower extremity joint angles associated with rehabilitation exercises performed without weight in healthy young adults to provide a standard evaluation tool or exercise protocol. She also studied muscle-specific strengthening effectiveness in post lumbar microdisectomy in order to examine if pre-surgical analyses of lumbar intervertebral discs can predict post-intervention outcomes during rehabilitation.
She is also a certified Pilates trainer and enjoys treating patients with a variety of orthopedic and sports related injuries. She has worked in various Orthopedic settings, and has experience with home health therapy as well.
Karen is looking forward to assisting her fellow colleagues achieve their professional goals toward passing their NPTE exam through the Therapy Exam Prep Program.
Calista Kelly, PT, DPT, Cert. MDT
Calista Kelly, PT, DPT, Cert. MDT is a 1998 graduate of St. Ambrose University in Davenport, Iowa with bachelor degrees in both biology and psychology. She is a 2001 graduate of St. Ambrose with a Master of Physical Therapy degree.
In 2007, she completed her doctorate (DPT) in Physical Therapy at University of Mississippi Medical Center in Jackson, MS. She has practiced in various areas of PT including pediatrics, acute care including CCU/ICU, long term acute care hospital (LTACH), nursing homes/SNF, outpatient sports medicine, hospital based outpatient orthopedics, and home health.
In 2011, she was credentialed in Mechanical Diagnosis and Therapy by the McKenzie Institute. She is active in her local chapter of the Illinois Physical Therapy Association, holding offices as chair and vice-chair.
After practicing over 10 years clinically, she currently practices prn and is the managing editor of PhysicalTherapy.com.


Kitty Leelaamornvichet, PT, DPT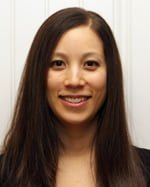 Kitty Leelaamornvichet, PT, DPT, is a licensed Physical Therapist who graduated from the #1 ranked Physical Therapy Program at the University of Southern California in 2008.
She has a special interest in treating patients in the neurological and geriatric populations. She has gained extensive experience working with Parkinson's disease and other movement disorders, post-concussive syndrome, multiple sclerosis, and balance and vestibular disorders.
She is an APTA certified clinical instructor, and has worked with many first, second and third year physical therapy students. Her research experience includes participating in a study comparing balance and gait function in Parkinson's patients before and after Deep Brain Stimulation surgery, as well as a study examining the validity of a timed version of the Dynamic Gait Index.
Kitty believes in a functional and holistic treatment approach, and strives to empower each patient with the knowledge and ability to make positive changes in their own lives. She looks forward to helping her colleagues gain the confidence and clinical thinking skills needed to become successful physical therapists.


Rafael Muñoz, PT, DPT, CSCS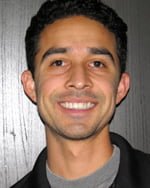 Rafael Muñoz, PT, DPT, CSCS has been a Physical Therapist for more than 5 years. Motivated by his desire to promote health and wellness in others, he studied Kinesiology at Whittier College earning his B.A. with Highest Honors. He then attended the University of Southern California to earn his Doctorate of Physical Therapy in 2007. During this time, he also became a Certified Strength and Conditioning Specialist.
Rafael started his career as a Pediatric Physical Therapist at a unique clinic that practiced Intensive Suit Therapy. This exciting, novel subset of Physical Therapy afforded him the opportunity to travel throughout the states and abroad, teaching new techniques that were not widely practiced. Currently, Rafael works as the Physical Therapy Clinical Director and Utilization Review Director at an outpatient facility focusing on patients with orthopedic and industrial injuries.
Rafael is excited to join TEP as he has always had a passion for teaching and learning. He has had the privilege of serving as a Center Coordinator of Clinical Education, Physical Therapy Clinical Instructor, and a Certification Instructor for those sitting for the NSCA-CPT exam. Additionally, he has more than 10 years of experience as a personal trainer. Bringing this breadth of knowledge to the TEP family, he hopes to serve as an informative and helpful mentor to all of those with unanswered questions.
Rafael enjoys living a leisurely life which includes spending time with his family, eating, and exercising. He lives in Los Angeles with his beautiful wife, handsome son, and the cutest dog in the world.


Rachita Khurana PT, MPT
Rachita Khurana PT, MPT is a licensed physical therapist. She did her bachelors in physical therapy from Guru Gobind Singh Indraprastha University, New Delhi, India and went on to complete her master's in orthopedic physical therapy from Post-Graduate Institute of Medical Sciences, Rohtak, India. She secured top position in her academics in both the degrees.
In past, Rachita practiced as a part time physical therapist for 9 months during her master's program at Sparsh clinic, Faridabad, India. She also worked for Commonwealth games '2010 as a doping control officer.
Her immediate goal is to obtain a challenging position in orthopedic outpatient facility.
Rachita was very actively involved as a NPTE candidate and benefited from forums, exam analysis methodology and assignments. She is looking forward to relay the knowledge and expertise she gained from TEP. Rachita believes in ""Every day you have the opportunity to learn and experience some-thing and some-one new. Seize the opportunity. Learn and experience everything you can, and use it to change your life." As the most recent successful TEP candidate, Rachita hopes to help other PT's triumph and make their NPTE journey easy.


Caroline Peyrone, PT, DPT, CLT
Caroline Peyrone, PT, DPT, CLT is a licensed physical therapist who graduated from Marymount University in Arlington, VA. She is a certified lymphedema therapist and has extensive experience working with patients with primary and secondary lymphedema and chronic venous insufficiency.
She has spent much of her career working in a hospital based out patient setting and has experience working with complex patients with multiple PT diagnoses and co-morbidities. Caroline is passionate about educating the community and working with students. During her career, she has been involved in community education programs and has been a frequent speaker at cancer support groups. She is also an APTA certified clinical instructor.
Prior to becoming a PT, Caroline spent 11 years as a certified massage therapist and has brought her love of manual techniques to her physical therapy patients. After years of working with a culturally diverse population Caroline has decided to learn Spanish and has been studying Spanish both in the US and Peru. She hopes to have the opportunity to someday work in Peru.
Jason Wong, PT, BS, DPT
Jason Wong, PT, BS, DPT, is a licensed Physical Therapist. He graduated from the #1 ranked Physical Therapy Program at the University of Southern California in 2008.
He enjoys working with orthopedic patients, but taking a unique twist with integrating neurological principles while treating. He has had great results and success with all his patients. He also is adept at and prefers to use functional based exercises as well as movement based theory to treat his patients because he believes the practice in the real world is more important than what is done in the clinic.
He currently works at The Body Well, an out patient multi-disciplinary practice, as the lead physical therapist, as well as doing per diem work as a home physical therapist in the Los Angeles area.
Jason looks forward to helping his colleagues gain a better clinical and theoretical understanding of physical therapy, movement, and people.
Alberto Fonseca, BS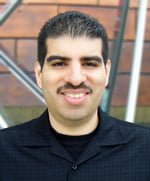 Alberto Fonseca, BS, graduated with a Bachelor's in Computer Engineering and Computer Science and a minor in Business from the University of Southern California.
His background includes working as a game developer, technical Program Manager at Microsoft, and entrepreneur founding InnoWeb Tech, LLC and co-founding Adventure Works. He's also active in philanthropy as a director in the Windfall Fund. He's currently working as a Program Manager on mobile apps enabling connected services for Toyota.
He is excited to lead the technical direction of TEP's online program and helping revolutionize the way exam preparation is delivered to license applicants in therapy disciplines. At TEP, Alberto continues to develop innovative solutions to improve the participant experience and help them along their journey to pass the NPTE.