Stay at Home Mom Passes the January 2013 NPTE with TEP!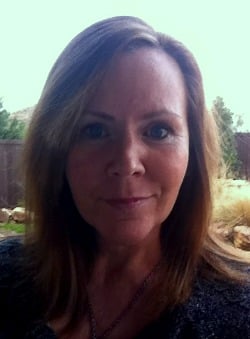 Dana enrolled into Therapy Exam Prep's three month online NPTE webinar program in July 2012. At the conclusion of the program, I had advised her to continue to prepare for the January rather than the October NPTE. She listened and followed the program with guidance. Here is her story about her NPTE journey to success!
"As a 45 year old stay-at-home mom for the past 15 years, I was ready to return to the field of physical therapy. That meant meeting the state board's criteria; the most daunting of the tasks, passing the NPTE. Now, the program has changed since I graduated with a B.S. In 1990, with most P.T. schools these days offering doctorate degrees. I was appropriately concerned about the amount of material I would need to review.
I researched the top reviewers in the field, and found the courses to be far too short in length to be the thorough review I would need. I came across a forum post that mentioned Therapy Exam Prep, so I checked out their website. TEP offers a series of live webinars where participants can interact with the instructors, and a library of on-demand webinars that are scheduled for particular times, and available afterwards as you need them. The live interaction was good for me. It put me in a classroom setting and I could gauge where I was with my knowledge.
The first week was about preparing yourself for the months ahead; eating healthy meals, exercising, getting the rest you need, visualizing your goals, relaxation techniques, and, very practical, a contingency plan for when specific life events occur and could derail your study. Things like, what will you do if there is a death in your family, or your electricity goes out, or you have an unexpected trip. How will you maintain your study schedule? This was an important part of the program for me, as it must be for so many others, because I was studying over the course of almost a year, and life happens. I had some big transitions during that time including: a divorce, a move, and an unplanned surgery. My contingency plan kept me on track.
The next part was about breaking down test questions, finding the stem, determining if it is positive or negative, complete or incomplete, and figuring out how to eliminate wrong answers. Also, what is the test breakdown telling you about your strengths and weaknesses. But after that, it was a daily course of webinars followed by in depth assignments about specific systems and diagnoses. You did the assignments and posted them on the forums. The licensed PT instructors/moderators gave you feedback immediately about your work, and you could glean missing parts from other participants' posts. There was a high expectation that participants post daily and stay active. Touching base with the forums and getting into discussions with the other participants was vital to my staying accountable over the long haul.
After a three month structured program, covering each of the systems in depth, taking practice tests and analyzing them, I stayed on. As a "senior member" , I could access the forums and post daily about what I was studying that day, or questions I had about a particular diagnosis or intervention, or get involved in a discussion with other members' questions. That daily activity was important for me to stay on course, and the input from the instructors and the participants was invaluable.
I highly recommend Therapy Exam Prep as a study program for the NPTE. Clinical thinking is strongly emphasized, along with a holistic approach for taking good care of yourself throughout the studying process. Being active on a daily basis, with accountability and feedback from the moderators was crucial for me. I took the NPTE in January 2013 and passed on my first attempt …..since 1990, that is. Thank you TEP! I hope all participants who need a prep program find yours!"
---