Overview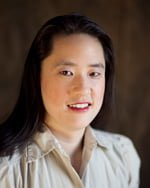 Hello fellow PT, Welcome to Therapy Exam Prep (TEP)!
I am Miye Fonseca, PT, DPT and I am here to help you PASS the NPTE in a smarter and better way. I have developed TEP for you to have an edge on preparing for the board exam in a positive and supportive community. This is done by studying online, understanding how to tackle and be able to think clinically towards the exam with guidance from licensed PTs. Whether it's your first time or have taken the exam before, TEP provides strategies that can prepare you to PASS with your active participation.
How Therapy Exam Prep compares with other exam preps:
| | | | | |
| --- | --- | --- | --- | --- |
| | Therapy Exam Prep (TEP) | Therapy Ed (IER) | Scorebuilders | Therapy Team |
| Focus | Clinical Thinking | Academic | Academic | Academic |
| Format | Multifaceted | Sample Q's | Sample Q's | Lecture |
| Materials provided | PDFs, slides, on demand videos, assignments | In course study guide | In course study guide | Readers |
| Location | Online | University | University | Hotel |
| Duration | 3 months | 2 days | 2 days | 9 days |
| Cost | $425 | $285 | $4000 / school | $1295 |
When you are a part of TEP's program, you are not alone in studying but with many other participants that are studying towards the same goal as you online which is to PASS the NPTE. You'll be guided during your first month with the core foundations to help you succeed:
The exam format, content, analysis and TEP's process of reading a question
Being able to take your academic knowledge and apply it clinically towards the exam
Learning how to address individual concerns that can improve your overall score.
During the rest of the program, you are provided with on-going guidance, feedback and advice from licensed PTs through the emails, webinars and on our member only forums.
These are just the stepping stones to your road map for success. TEP's emphasis is about being proactive on your preparation by looking at the following key areas to help you pass:
Your test taking proficiency
Identifying your weaknesses and improving your study habits
How you think, how you take care of yourself, and how well you feel
Each of these components are addressed in the program to give you the best results. TEP provides many tips and strategies throughout the program for the following:
Exam Analysis including TEP's exam process strategy that helps eliminates overanalysis of questions and answers
Clinical thinking approach with reinforcing assignments that are geared towards the exam
Holistic approach that addresses eliminating fear, reducing the feeling of being overwhelmed, decreasing anxiety, incorporating time management skills, building confidence, reducing stress and improving overall positive outlook towards succeeding the exam
Learn from home or mobile with TEP's online NPTE webinar program:
Live webinars and on demand videos during a 3 month period
Assessments, analysis and assignments to reinforce concepts and implement strategies provided in a clinical way.
Be able to ask, answer, and get guidance with moderated online forums by licensed PTs where a database of over 75,000 questions are there to help you study and prepare
Learn strategies to help you succeed on test taking, content and overall techniques
I look forward to helping you succeed!
Better NPTE Preparation
Get the support and guidance you need for the NPTE for up to 3 months online. Experience your NPTE journey from different angles to help you achieve your goal of PASSing your most important exam before you begin your Physical Therapy career.