TEP's Free Live Webinars for October NPTE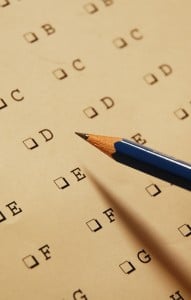 Therapy Exam Prep (TEP) provides a series of three free live webinars for the upcoming October NPTE. These online live webinars provide a components of what has been provided in TEP's program and want to share with all that are taking the upcoming exam. The seats are limited and reservation is required. TEP's participants are provided access first.
The dates for the webinars are: October 20, 21 and November 10 at 6 pm PST.
Click here to register for the webinars.
TEP's series of webinars:
Part 1: NPTE Assessment Readiness – This webinar utilizes a portion of TEP's accurate assessment criteria in determining how solid of a pass would be. Factors that contribute to the pass is determined by test taking skills, being able to apply clinically towards the exam and how other factors such as confidence and mindset plays a role on a successful score. There is a lifetime limit now on the number of attempts to take the NPTE / NPTAE and therefore want to be sure you are solid before taking the exam.
Part 2: Exam Tips & Techniques – This webinar provides useful strategies two weeks prior, the day before, during and after the NPTE exam. Techniques are provided on how to stay focus during the NPTE as well as being able to control other influences that can make an impact on the resulting score.
Part 3: Being Successful After Being Unsuccessful – This webinar is to help those that didn't succeed on the NPTE or NPTAE. Those that attend will learn how to evaluate what went well and what possibly prevented them from a successful attempt. This webinar is geared towards providing steps on how to proceed for the next attempt, deciding whether to wait or to continue to study, and how to make the next NPTE to be a smoother successful journey.
Click here to register for the webinars. There are no replays of these live webinars.
Before taking the exam, be sure to learn and avoid these NPTE / NPTAE mistakes with this valuable video series here.
---