Online Preparation for the National Physical Therapy Exam
Reduce stress, build confidence, and prepare for exam success
Watch Video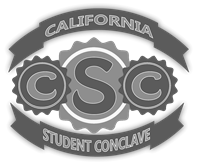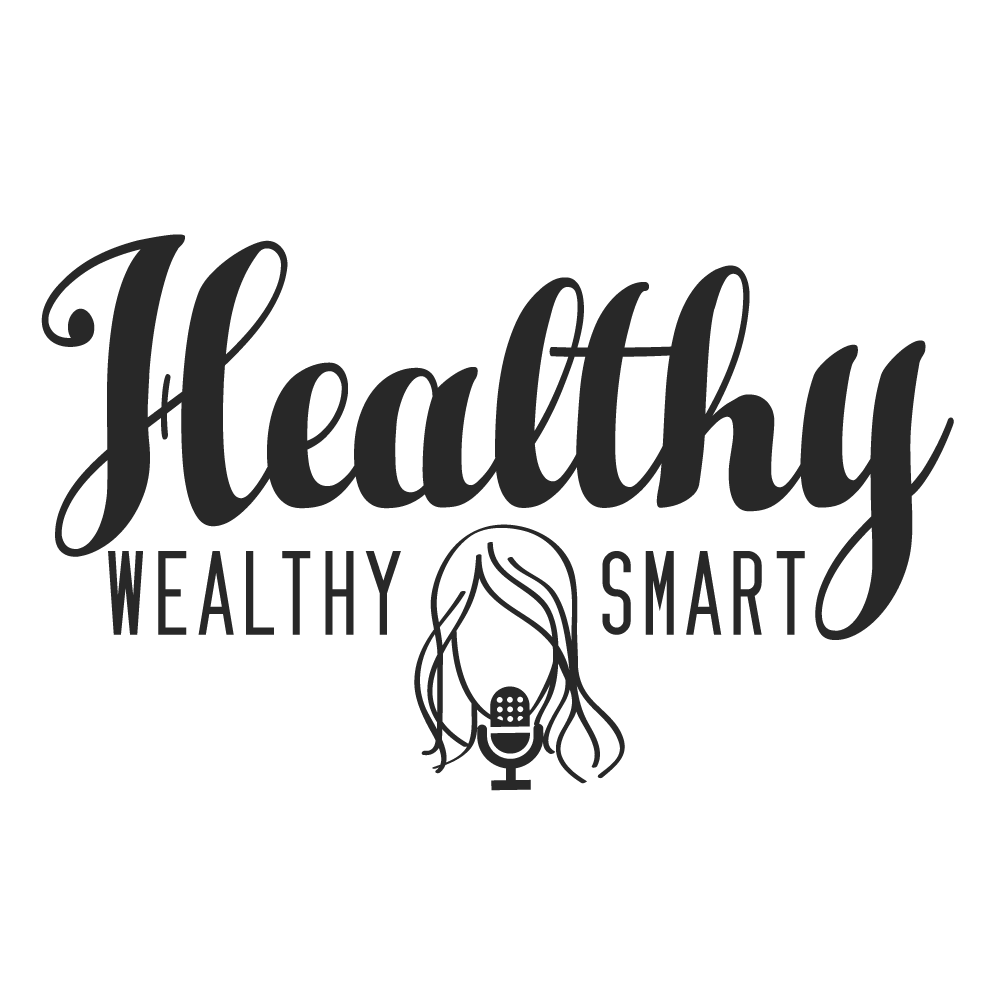 This is Not An Academic Exam
Preparing for and taking the physical therapy board exam is one of the biggest fears faced by physical therapists and assistants, even after they have passed. Most examinees think the exam is similar to the standardized multiple choice GRE or SAT academically; however, this entry level competency exam is much more than that. The exam is more clinically based where higher level knowledge is required to meet the standards of passing. Therapy Exam Prep sees the NPTE and NPTAE as very integrated reading comprehension, multiple choice, and clinically based exams where the approach to test taking is different.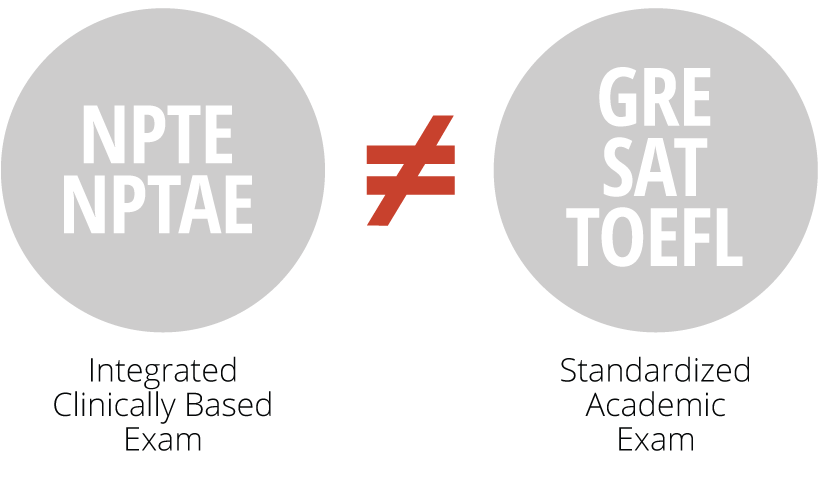 The Academic to Clinical Thinking Gap
In school, students learn the various topics in the curriculum independently and are expected to integrate that knowledge for application in the clinic after graduation. The PT exam tests them by asking questions using clinical scenarios and this is where many examinees struggle. While many may have strong academic foundations, putting everything together like a practicing clinician is a mental leap they have not yet made.Students often think they have to know everything to feel comfortable before sitting for an exam. The PT board exam challenges that belief and asks examinees to choose the best answer with limited information presented. This is similar to a clinician treating a patient using only the available information gathered from medical history and examination.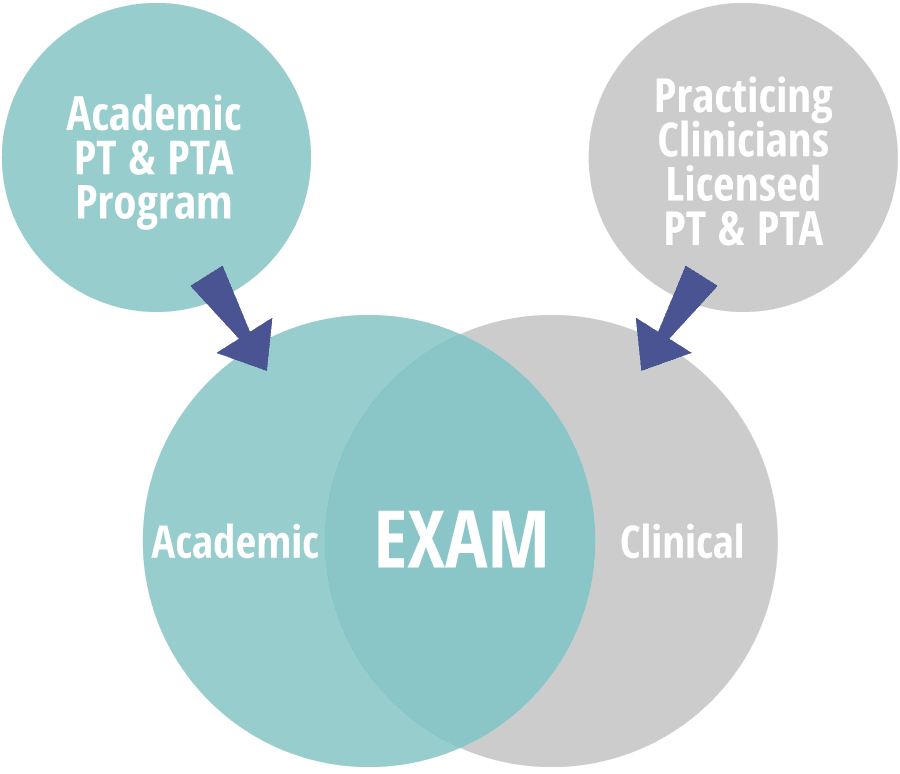 Bridging the Gap – Next Level PT Exam Preparation
Therapy Exam Prep (TEP) was the first to recognize and address this gap between studying as a student and thinking like a practicing clinician. As a leader in the field, TEP teaches clinical thinking as it applies to the exam.The NPTE and NPTAE are no longer purely academic exams where reading the study guides cover to cover, rote memorization, or repetitive reading of the same information from multiple sources is sufficient to pass the exam. TEP's course is designed as an active learning process with daily interactions that lead to measurably increased scores.

Therapy Exam Prep Components
TEP's course consist of live webinars, member forums for discussions and NPTE practice questions, as well as ongoing daily feedback and guidance by TEP's team of licensed physical therapists. Together, this integrated system promotes strong understanding of the material and increased confidence on answering any type of question presented.

Click each item below to expand:
Live Webinars and On Demand Videos
Twice Weekly Interactive Live Webinars with FSBPT Blueprint NPTE Practice Questions
Recordings of the Live Webinars with chat transcripts
Program On Demand Videos on PT Exam Topics
Forums and Questions
The largest database of peer questions answered by licensed physical therapists. Over 200,000 and growing
Explanations and rationales to NPTE practice questions are discussed for improved understanding and increased scores
NPTE sample questions and explanations with a clinical thinking approach
Live Webinars and On Demand Videos
Twice Weekly Interactive Live Webinars with FSBPT Blueprint NPTE Practice Questions
Recordings of the Live Webinars with chat transcripts
Program On Demand Videos on PT Exam Topics
Screenshots of Our Member Resources
Click on a thumbnail to view larger:
Prepare for the PT Exam from any device
With mobile apps for iOS and Android, TEP helps you keep up with your PT board exam preparation even if you don't have access to a PC.

TEP's Course – Step by Step to Passing the PT Exam
TEP believes in a proactive preparation approach towards the physical therapy board exam. Rather than trying to cram volumes of information in a short period of time, our course keeps you from feeling overwhelmed by the task of studying for this important PT exam. This is accomplished by breaking down the preparation into manageable pieces.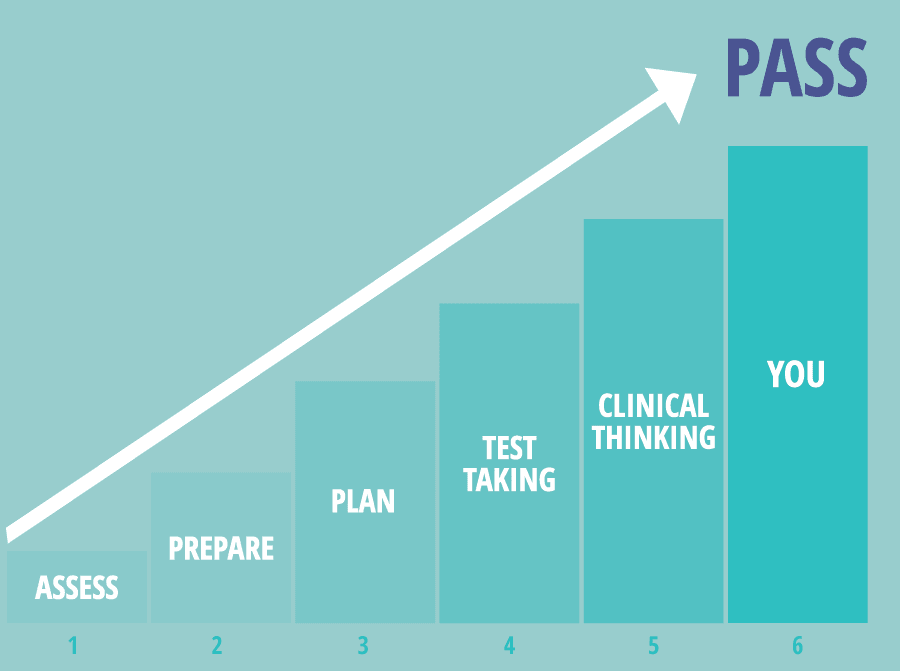 The following are steps that lead to a successful exam outcome:
Start with getting a baseline to assess the starting point
Prioritize study areas based on initial assessment
Develop multiple study plans and schedules
Implement TEP's exam process, understand the PT exam format, become a better test taker
Study the content clinically and be able to relate to the NPTE questions at a higher level
Work on yourself (mentally, physically, soul) to endure the exam marathon
Who Should Enroll?
Anyone looking to pass the NPTE or NPTAE and not feel you are studying alone.
Have you had any of the following thoughts about preparing or studying for your board license exam?
I feel overwhelmed or unsure about the material
I work full time and tired after coming home
I missed passing by a couple of points
I have test anxiety
I have been out of school for years
TEP helps prepare those that want to succeed and gain the confidence to overcome this exam in order to practice.
Enrollment Options
No waiting. Your course begins the day you enroll, Get started today!
6 Month Course
US graduate, foreign trained, or re-entry

Multiple exam attempts (3 or more)

Not solid on core foundations

Not a great test taker

Test anxiety or low confidence

Have limited time to study (< 3 hours per day)
3 Month Course
US graduate or foreign trained

0 – 2 exam attempts

Okay in core foundations

Not a great test taker

Decent test taker
Individual Modules
These modules are included in all our courses.
Practice Exam Simulation
Train to pass the NPTE with a realistic simulation of the exam experience.

250 original FSBPT content outline style questions and detailed feedback to help you jumpstart your studying.
Avoiding Exam Mistakes
One Week Video Series
Learn how to avoid common exam mistakes made on the NPTE / NPTAE.

A condensed video presentation of actionable techniques and strategies you can use right away.

Includes a section on exam assessment and readiness.
What our past participants are saying:
Therapy Exam Prep offered resources that I could not find anywhere else. Their study strategies and methodology for analyzing practice tests were the essential components to my achievement of a perfect scaled-score (800) on the NPTE.
Kyle Rice
Therapy Exam Prep's program outline and holistic approach to exam preparation directed me towards success. No words can justify the amount of knowledge, motivation and guidance I received after joining.
Rachita Khurana
When I enrolled in Therapy Exam Prep, the team refocused me to making a study plan that works best for me, redefined for me the topics and the methods that matter most in preparation and how I can attain that goal.
Emma Delgado
I highly recommend Therapy Exam Prep as a study course for the NPTE. Clinical thinking is strongly emphasized, along with a holistic approach for taking good care of yourself throughout the studying process. I took the NPTE in January 2013 and passed on my first attempt …since 1990, that is. Thank you TEP!
Dana Chadick
Frequently Asked Questions
Click each item below to expand:
When does the course begin?
You can begin as soon as you complete the enrollment process where you'll have access immediately to begin your preparation.
What are my options if I miss or can't attend a live webinar?
All live webinars are recorded and made available for you to watch any time and as many times as you need throughout your course subscription.
Can you help me pass my PTA Exam?
Yes, we have helped PTAs pass their NPTAE with our course. The content is geared towards PTs but the exam techniques, strategies and studying is applicable to all.